Car Claybar
A special cleaning clay has been specially developed for car maintenance, which is used to remove hard residues and road contamination from car paint, glass or metal.
The clay is only used if normal car wash fails to remove strong contaminants off the surface (paint splashes, wood resin, road pollution, other residues. .). As a result of the clay treatment, the surface of the car remains perfectly smooth to the touch! After the treatment, the car needs to be waxed with a suitable selected wax, or ceramic coating which gives an even deeper shine!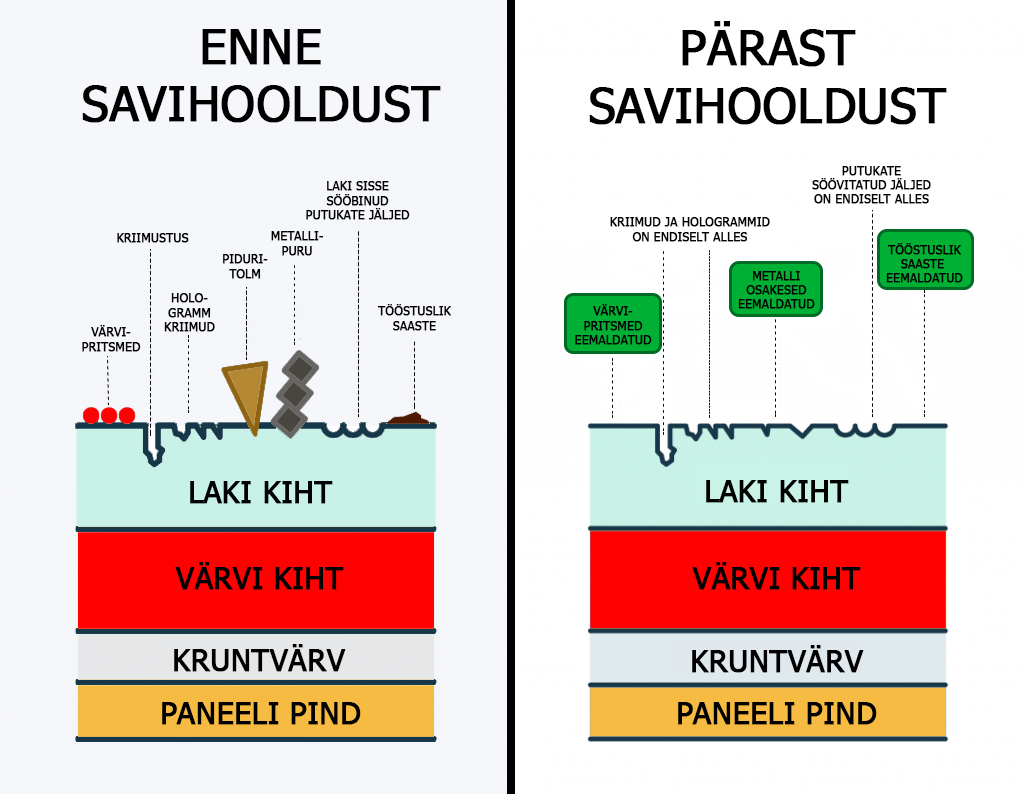 What clay care DOES NOT DO:
Using clay is not the same as polishing! The purpose of polishing is to sand out scratches from the surface using compounds, but the purpose of clay care is to get the contaminants off from the surface. Therefore, car claybar does not remove scratches – the car must still be polished if there are scratches on the paint.
USE:
* Wash the car
* Take small piece of clay and press it flat
* Spray water on the surface of the car with a sprayer and slide the clay along the wet surface.
* Treat the whole car panel by panel