CAR CABIN CLEANING
Cleaning the cabin of a car is important because on average, people spend at least a couple of hours every day driving.
* To enjoy your car, it also needs to be regularly cleaned and maintained.
* A clean car means clean thoughts and a happy mind!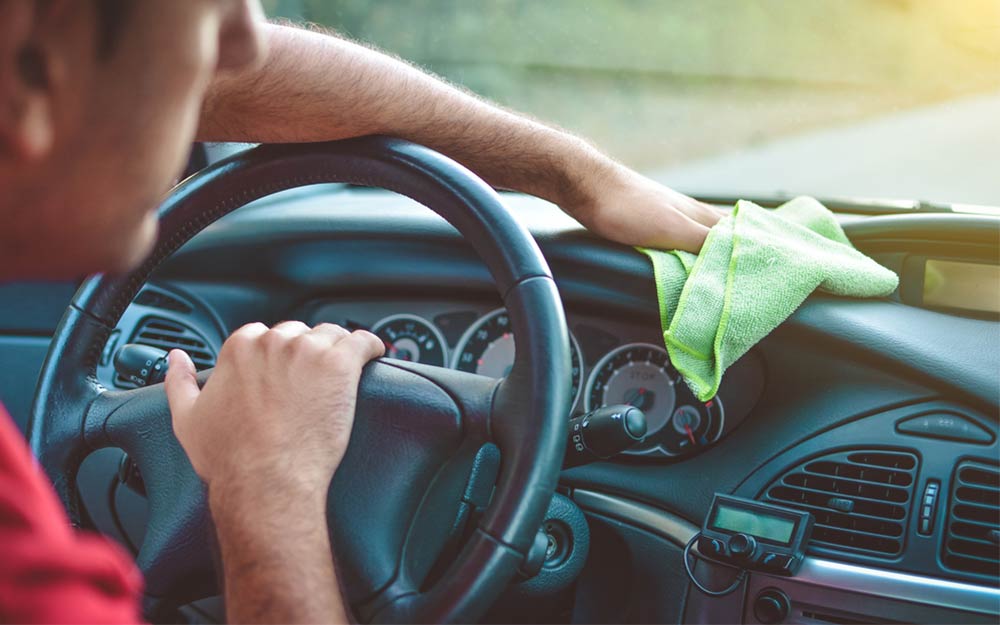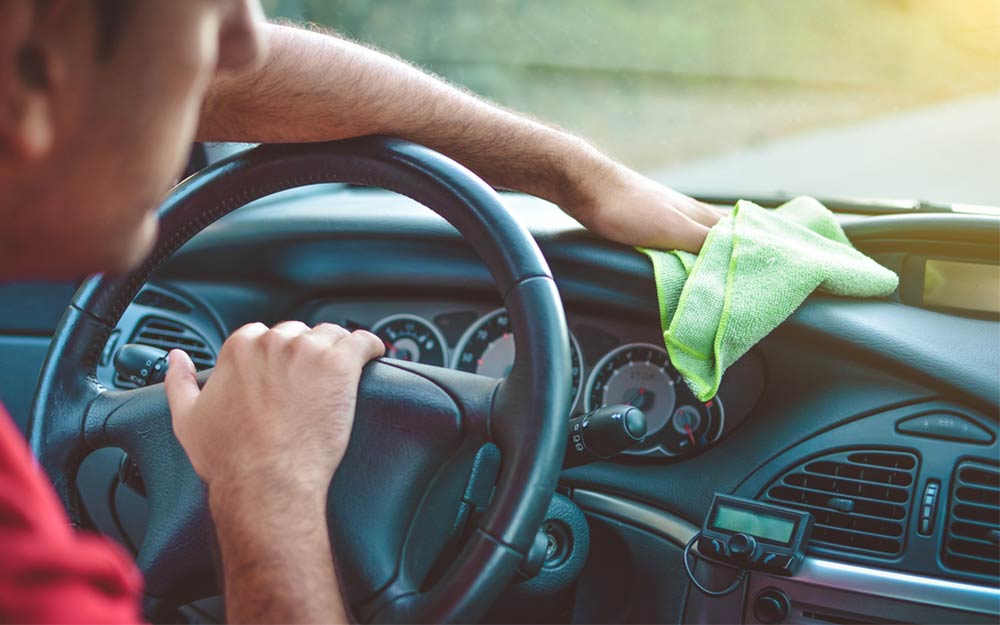 Cleaning the cabin of a car is something that anyone can do, but when you start, you need to know that you will come into contact with many different types of materials such as: textiles, plastics, glass and… floor carpeting. Some cars are also equipped with leather or wooden interior trim. Regardless of the materials used for the interior, dust and dirt accumulate on all cabin surfaces without exception. That's why your car needs regular cabin cleaning. When it comes to cleaning, it's important to know that simply vacuuming your car won't keep it clean forever. At some point, surfaces will also need to be wet cleaned, or dry cleaned. This kind of cabin cleaning will also thoroughly scrub dirty surfaces clean of dirt and remove dust and dirt that has accumulated in the textile seats and could not be vacuumed out. A dry-cleaning could include washing the whole cabin: plastics, windows, seats, floors. Washing the ceiling is not a very good idea if there is no real need. It can happen that the product soaks into the ceiling material and it is left hanging from the ceiling.
CAR SALON CLEANING- Dry cleaning can be done by every car owner!
The most indispensable tool for keeping your car's cabin tidy is a vacuum cleaner. The vacuum cleaner makes it easy to remove loose debris and dust that has accumulated on surfaces and, with regular cleaning, cannot sink deep into seats and carpets. The more often you use your vacuum cleaner, the cleaner your car will stay. NB! Use TRELLI BRUSH to brush dirt off the floor! A round-headed brush nozzle is best for this!
Use a special product(5SR – Professional Salon Care) and microfibre cloths to clean plastics and dust. It is not a good idea to use a vacuum cleaner to dust such surfaces, as the plastic nozzle can scratch parts. For hard-to-reach areas, use a brush and, if possible, compressed air.

If you discover that your seats have water spots when cleaning the cabin, you can temporarily remove them using a microfibre cloth and Master Cleaner + diluted mixture. If even a minor damp spot leaves a blotchy surface, dirt has already built up on the seat and it still needs a more thorough dry cleaning.
Important to know: Removing stains from textiles with the product and cloth is only possible on the surface and stains may reappear. For a more thorough deep cleaning, a textile scrubber is used to pull the dirt out of the material.
REMOVING CREATIVE FARMS – What to do with them?
If you have a pet and often drive it around in the car, you're probably aware that pet hair gets caught wherever it goes. Animal hairs are in fact greasy by nature and that is why they are left behind in the cabin, especially during the shaving period. The hairs fly around the salon, sticking to your clothes, and over time, the interior will have a specific pet smell.
HAIR REMOVAL – It is usually a laborious and time-consuming process, and carpets with soft upholstery are particularly demanding. That's why it's better to clean your car's cabin on a regular basis and remove hairs continuously, not just from time to time.
NIPP:
1. A vacuum cleaner nozzle with bristles is used to remove hairs, which can be brushed out of the material.
2. NB! Use a special hair removal scraper. This will make your job 90% easier! Scrape up the hairs with a scraper and vacuum! J
3. During the hair removal process, we also recommend cleaning the plastic parts and treating them with 5SR, a professional treatment for plastic parts in the car cabin. It cleans and maintains plastics so they keep dust away and stay fresh for longer.
SKIN CARE
When cleaning the skin, it is important to use the safest means possible to avoid damage to the skin's colour, which can be caused by harsher chemicals. For regular washing and care of the leather, we recommend using Leather Shampoo & Conditioner , a pH neutral leather shampoo that ensures clean and well-conditioned seats in a 100% safe environment.

washing the skin with skin shampoo

with washing.

Before cleaning, it's definitely worth checking the condition of your skin and understanding what type of dirt is on the surface. Either the dirt is embedded in the skin or is just on the surface.

If you decide to use a harsher cleaner for heavier stains, you should first test the product on a small area of skin that is not immediately visible before you start cleaning. Once you are satisfied that the product is suitable for use, use it to clean away dirt and continue washing with a pH neutral shampoo .
PLEASE NOTE: If a stronger product soaks away the colour of the skin, it should not be used. This damages the surface of the skin and can remove the paint layer.

If a surface is absorbent and takes up water, it should be wetted minimally when washing and all this should be done carefully, applying detergent and water evenly. Excessive wetting can cause spots on the surface.

NB! CERTAINLY NOT: Clean the skin with melanin cream. It is a very good tool for cleaning some stained plastic parts. but it acts like sandpaper and scrapes off the dirt and dye from the skin. As a result, you may have to have the damaged parts repainted.
So have a safe and careful cabin cleaning!
J
If you need any help, feel free to contact our team!
Find professional car wash tools here:
https://autokeemiamüük.ee/autokeemia/autopesu-vahendid/